HERE ARE 5 THINGS TO CONSIDER
SUMMARY
The debate whether to buy or rent scaffolding to meet your construction needs is one that is faced by many companies like yourself. Putting up, altering, or dismantling a temporary structure erected to support construction is specialized work and requires expertise, technical knowhow, and experience. And only a person holding the appropriate scaffolding safety licenses and permits should undertake it.
Your company could be a well-regarded expert at constructing high-rise buildings. But no matter what your expertise in construction-related work, if you are looking to grow and win more contracts, you will need sophisticated scaffolding services, as well as established safety records. Studies have found that over 50% of construction sites visited in Saudi Arabia had scaffolding with broken connections or bad joints and were not safe enough for use.
You need to ask yourself honestly if you have the engineering expertise and scaffolding inventory necessary to meet safe-construction criteria. If you are not 100% sure of your answer, you need to subcontract with a company that specializes in this area.
Outsourcing to a third-party supplier is generally considered to be a hassle-free, cheaper option where a project can benefit from expertise, the latest materials, and advanced equipment.
This article helps you evaluate your construction requirements against in-house deliverables to give you a clear idea of when you should outsource to a third-party scaffolding supplier.

INDEX
IS IT TIME TO OUTSOURCE YOUR SCAFFOLDING REQUIREMENTS?
HERE ARE 5 THINGS TO CONSIDER
Scaffolding is mandatory for all construction-related projects. Deciding when to outsource is usually dependent on your project objectives, existing stockpiles, and expertise. Whilst it might be easier to manage with in-house supplies for faster turnaround, it is critical to assess your specific scaffolding needs against your internal capabilities.
In this article, we help you assess your construction-related scaffolding requirements so that you can decide when outsourcing would be the best option for your company.
Here are five things to consider: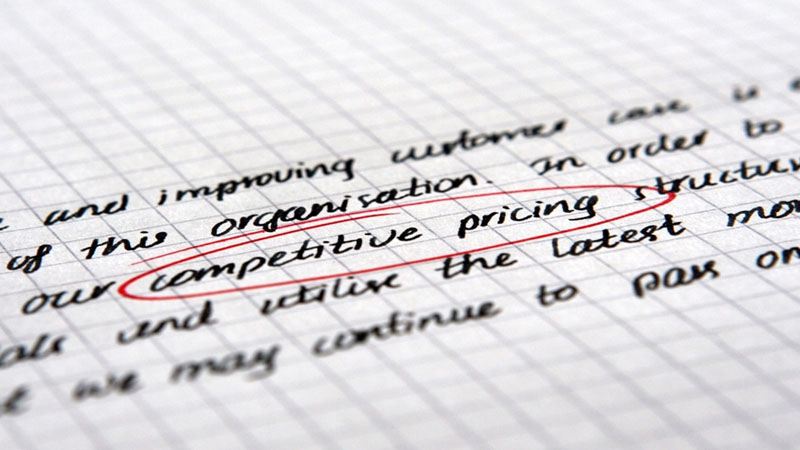 WHAT IS THE PRICING ADVANTAGE?
Scaffolding is built with breakaway units that are easy to assemble and disassemble. Since it's essentially a large skeletal structure surrounding a building, it is easy to calculate the amount required.
Here are a few things you should base your cost comparison on:
Time cost benefit: Every construction project needs to run along a set timeline. If you are unsure about your inhouse capabilities to assemble and disassemble, the quality of materials available to you, or your design team's skills, outsourcing gets the work done faster and without accidents, saving you money in the long run.
Quality cost analysis: Outsourcing for a particular type of scaffolding depends entirely on the work you're undertaking. It pays to remember that cheap scaffolding is often made of wood and high-density polymers like plastic. Whilst high-quality scaffolding is more expensive, it is made of sturdier materials like metal.
The latter can support more weight and is better suited for heavy construction whilst the former can be used for minor repairs to buildings. It takes skill and experience to recognize which kind of scaffolding would work best and skimping on quality can mean added costs from repeated breakdowns and accidents.
Cost benefit of combining design, assembly and inspection: After designing and installing scaffolding, you will need to hire an inspector to ensure that the scaffold has been erected correctly and safely. Ideally, your designer and inspector will co-ordinate to help keep your project on schedule.
Outsourcing to the same company is advantageous because it ensures economies of scale, as well as good communication between the inspector and the design team, which can help reduce delays, and save time and money.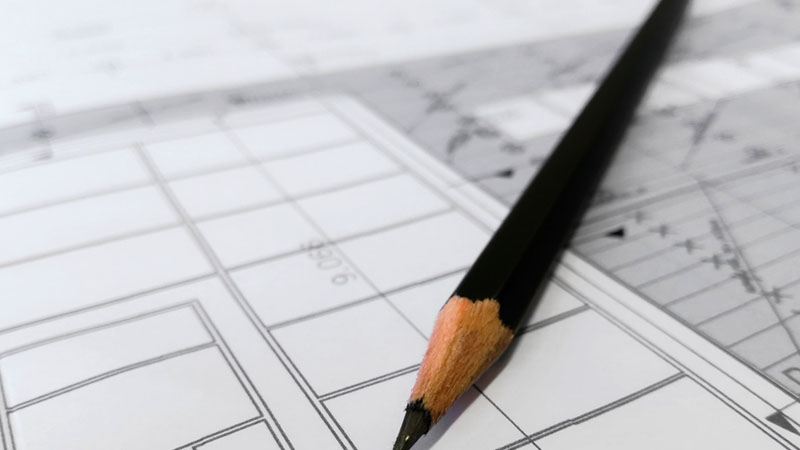 WHAT ARE THE PROJECT REQUIREMENTS?
For most building projects, a regular scaffold will work well enough to get the job completed. However, not all job sites are the same. In some cases, a building or project is too complex and requires extra planning and design.
Here are some cases when you may consider outsourcing:
Volume management: Before beginning work on a project, you need to consider the volume of equipment needed and where it will be stored. Buying scaffolding is an expensive capital investment and often it is easier outsourcing than putting down a huge upfront payment.
Bespoke scaffolding: Support scaffolds, freestanding scaffolds, and suspended scaffolds are custom-made to hold specific weight loads. These kinds of scaffolds require specialized designing every time, depending on the location of the scaffold, it's accessibility, number of workers on it, the building dimensions, etc.

You would need a professional engineer to design bespoke scaffolding in a way that ensures worker safety and security. This level of specialization may not be possible in-house, and it would be advisable to outsource to a professional company.
Some bespoke scaffolding designs include:
Marine scaffolds: Marine scaffolds are used to build offshore rigs and other types of structures that involve building in or above the water. These are always going to need to be designed especially for the individual project, as they are unique to the structure that will be built.
Bridge scaffolds: Bridges are unique as they have to take into account the surrounding landscape. This means that scaffolding will need to be tailored specifically just for that bridge.
Power lines: Any scaffolding that will be erected near electrical wires should be very carefully designed to provide protection for those who will be using it.
Façade retention scaffolds: As these types of scaffolds have to resist more pressure, due to the retention capabilities of the façade, they need to be very carefully measured and built.
Pedestrian routes: When building over a freeway, road or street, you'll need to set up a pedestrian tunnel or walkway. Pedestrian routes need to be designed to fit into the existing sidewalk and street, leaving room for people to walk underneath. This type of design also needs to provide protection for those walking below and needs to be built by engineers who understand the nuances of the job.
Modified scaffolding: Scaffoldings that include modifications, like an outlet power strip to support the operation of different tools at high elevations, have to be specially designed. Power outlets on scaffolding need to be properly insulated to protect against electrocution and fire hazards. If you do not have in-house scaffolding that can perform this function, you should outsource to a professional form builder.
Special working loads: Some construction work involves heavy machinery operated and heavy materials transported throughout the site. This requires more robust, sturdier scaffolding than what is used on an average repair job.
In this situation, it is imperative to figure out the Safe Working Load (SWL) that a scaffold can support. Outsourcing to a professional company ensures that SWLs are maintained across all structures and represents a responsible business decision to provide maximum safety to your workers and to those passing by.
DO YOU HAVE THE LABOR AND THE EXPERTISE?
Complex buildings require different scaffolding design solutions. To execute a job properly, you need to have expert engineers on staff, or else operate through contract hires.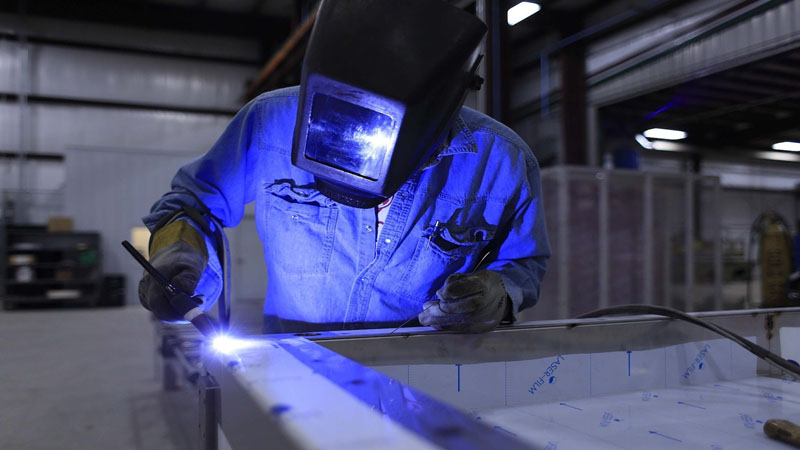 It makes sense to outsource if a scaffolding company meets the following criteria:
Several years' industry experience
Valid and updated safety certifications for staff and materials
Ongoing training for assembly and dismantling
Experience in the specific type of scaffolding being used
Recognized industry reputation
The following are additional advantages of outsourcing through a professional scaffolding vendor – especially if you do not have in-house expertise:
Guaranteed professionalism: Scaffolding companies operate exclusively in formwork. They have their own teams of engineers, designers and framers who can execute the assembly and dismantling of scaffolding design according to a client's individual needs.
They also have set safety standards, licenses, and certifications in place to operate professionally. As a construction business, your expertise lies in the building elements of the project. Outsourcing scaffolding work means you can focus on your job and let other professionals take care of formwork.
Scaffolding inspection: Whether you hire a scaffolding company or not, you will need regular inspections to determine the safety of the set up. These are done on a weekly basis, if not more often (depending on weather and potential risk factors).
Many scaffolding companies provide inspections as one of their services. Outsourcing scaffolding and inspection to the same company means that there is better communication within teams.
Safe setup and training: The safe use of scaffolding is extremely important. When you're working far above the ground, one wrong move can result in severe injury or even death.
It is in your best interests to outsource to a professional scaffolding company that not only safely sets up formwork, but also undertakes training for laborers. Once your workers have learnt how to safely operate onsite, inspection officers can keep an eye out to ensure that staff are meeting requirements.
WHAT ARE THE TRANSPORTATION AND STORAGE COSTS?
Scaffolding and formwork materials are bulky and take up a lot of space. If you are debating whether to manage inhouse or outsource, you have to think past your current project timelines to formwork storage and upkeep.
Storage space:Scaffolding equipment is large, bulky and takes up a lot of room. So, if you are only working one job with a short timeline, it might be a better idea to go with rented scaffolding.
It is difficult to manage scaffolding storage unless you have your own warehouse. Don't forget that scaffolding depreciates and takes up precious warehousing space that could be better utilized for other equipment.
Transportation costs: One of the major reasons why most builders prefer professional scaffolding services is because, once the construction job is finished and the structures are no longer needed, they take care of the dismantling and transportation – jobs that tend to be time-consuming with no project benefits.
WHERE DO YOU STAND CURRENTLY AS A COMPANY?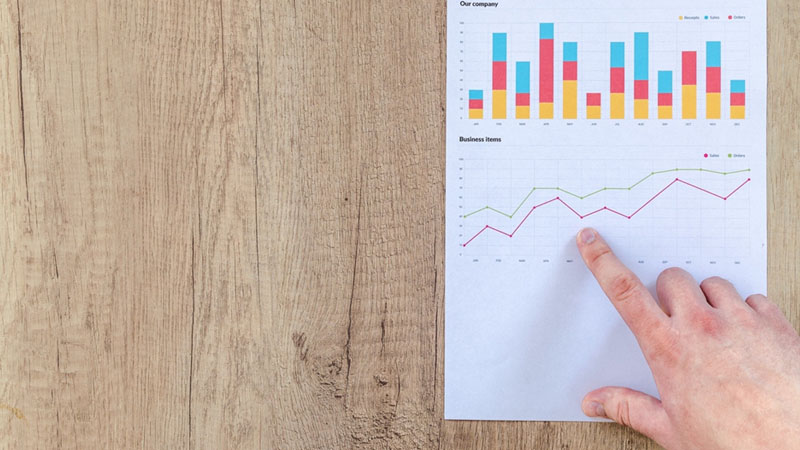 Before you consider outsourcing, you need to seriously review where you stand as a construction business. If you are looking to scale operations to include scaffolding as a subset of your current services, you may want to buy scaffolding and build your assets.
However, many construction businesses find it easier to outsource formwork operations to reap the rewards of greater efficiency and an increased bottom line.
Time considerations: If you are going to use scaffolding across a project for three months or fewer, it is easier to rent. Outsourcing formwork design can help you reach your construction deadlines faster. It enables project managers to focus their efforts on other elements of construction, whilst experienced designers take on the responsibility of producing a compliant design.
Company profile: If you are a construction company that tends to work across more mid-sized projects rather than large-scale ones, it is a good idea to partner with a professional scaffolding company for your formwork needs. This will ensure that your profits go into company growth rather than asset accruement and maintenance.
Current financial standing: There is no denying that scaffolding purchase, upkeep and storage is expensive. If your company is not in a position to make the high initial investment that comes from purchasing formwork, then subcontracting is a good idea.

Also, if you're seeking maximum utilization of scaffolding and formwork systems through modernization and customization, outsourcing makes sense as opposed to buying an asset and having it date on you.

The projects and sites you work: It is a good idea to outsource for special scaffolding if your construction projects use different or unique designs, and it is not possible to accommodate them with your present stocks.
OVERVIEW
A scaffolding company does much more than simply put up and dismantle the structure that supports your construction. As a construction contractor, it is unlikely that you maintain an inventory for all your formwork supplies.
Even if you own some basic pieces, you are going to encounter projects requiring sophisticated equipment, as well as expertise, that you do not have in-house. If you want to grow your profile and work across large projects, you not only need to effectively manage your construction deadlines, but also show an accident-free record.
Poor safety performance has always been a significant issue of concern onsite for the Saudi Arabian governmental institutions as well as private organizations. It is worth considering that in 2015, the country's construction industry recorded the highest number of work-related injuries – an astounding 26,982 cases. And injuries suffered by construction workers in Saudi Arabia costs the industry around USD 200 million per year.
Working with professional scaffolding companies can help mitigate construction-related risks, in addition to giving you access to the full range of scaffolding services that are not available in-house.
For more information on scaffolding, what would work best for your project, and how you can get the support you need to ensure your construction is safe and efficient, contact the experts at SSF.